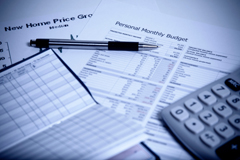 The law allows entrepreneurs to utilize several different forms of business structures ranging from sole proprietorships or partnerships to limited liability companies and incorporated entities. Each option has different implications that can affect everything from the amount you'll pay in taxes to the ability to sell the company. Corporate structure can even affect whether or not your heirs will be responsible for your business debts and how a company can be passed down to one's heirs. Each state has slightly different rules and standards for the various types of entities, and there are hundreds of possible different types of business structures in the United States. The best corporate structure for a car dealership may not be the best type for a bakery or hair salon, and even different restaurants will want different structures, depending on their long-term plans. We also help draft contracts and agreements to ensure that the right legal language is used when facilitating your business goals to avoid unforeseen negative consequences. When the time is right, our real estate staff can also help negotiate the sale, purchase, or lease of space to an existing and/or expanding operation.
Bankruptcy rights stem from the first Article of the Constitution and exist to help individuals who find it difficult or impossible to continue to pay their debts, regardless of the reason. Most people don't realize that the majority of bankruptcy cases involve individuals who accrued substantial medical bills which were outside their own control. It's important to remember that bankruptcy exists to help people and the staff at Winstein, Kavensky & Cunningham is here to help individuals work their way through the bankruptcy process. Our goal is to help our clients get from where they are to where they want to be and we'll use every tool in the bankruptcy code to do so. If you'd like to find out if you qualify for protection, please schedule a confidential appointment with our offices and we'll find out how you can use federal bankruptcy law to protect your assets and keep you on your feet.
Clicking the link below will take you to a secure page to collect information about your financial situation. The form takes about 15 minutes to complete, but you can save your information and return to it at a later date. Someone from our office will contact you within 2 business days of filling out the questionnaire to set up an appointment with a licensed bankruptcy attorney. By clicking the link and filling out the form, you understand that our firm has not offered to provide you with any bankruptcy services at this time and that you've entered into no contractual relationship with our firm.
Practicing Attorneys:
We are a Debt Relief Agency under Federal law. We help people file for bankruptcy relief under the Bankruptcy Code. This is a legally required disclosure.